These are the only photos I have of Michael with any kind of furry animal. Not because he's scared of animals and I've never had the opportunity. Far from it. Its actually because of my fears. You see, Michael isn't afraid of anything. Animals included. But I am. And instead of taking photos of him with all sorts of animals, I'm the mom that hovers over him, repeating "Careful" hundreds of times. I'm watching him like a hawk, therefore, my camera never gets picked up. It doesn't matter if you're a teacup kind-of-dog or a jelly fish or lizard. Even ants. Michael shows no fear.
I vividly remember my husband's Spring party which was held at his boss' house earlier this year. His boss owns a pitbull, which they just adopted the day before. Mommy alarm obviously goes off and I kept repeating to myself and to my husband "Do not let him in the backyard." Of course, the party was being held in the backyard. Where else would it be? And despite the pool, the unbelievable play area with two swings and a slide, all the open grass space, there was only one thing on Michael's radar- the dog. Which he ran to and gave the biggest hug. I can tell you that my heart stopped beating for a second.
Thankfully the dog was a really mellow dog who loved hugs and just laying in the shade. His boss assured us that he wouldn't have gotten a dog that was "dangerous" since he himself has 3 young daughters. But my goodness, Michael.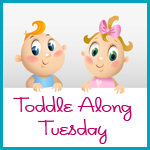 ~Kristina