When your child reaches a certain age, the question of whether or not you want to have another one creeps in.
Michael will be 2 in less than 2 weeks. 2 seems to be that magic number.
But I read this quote once and its stuck with me ever since.
I don't owe my child a sibling. I'm providing him the best damn life I can.
Whether or not we decide to, we know a sibling would only add joy to Michael's life. But even without a sibling, we are still providing the best we can for him.
I never would want to have another child just for the sole fact that Michael would have a play mate, a companion, a sidekick. But oftentimes, that's what we hear. "Michael shouldn't be alone." "Michael needs interaction and the best way to do that is to give him a brother or sister." And the worst, "Parents of only 1 child are selfish."
Moms of multiples, did you ever question yourself about this?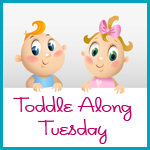 ~Kristina