Oftentimes on mommy/baby blogs, we see the lives of our children- their milestones, the hardships and challenges, their holiday outfits, etc. Rarely do we get to know the mom behind the blog- our likes and dislikes, our history, our life.
Well, we do see and read about each others' lives because who are we kidding?
Our family is our life now.
Today's Toddle Along Tuesday theme is "Our hobbies."
I've compiled a list of links from my blog for you all to get to know me- Yo Michael Michael!'s Mama.
Food
Fly
(I love to travel.)
Fiction
Film
Finish line
(It's really sports, but I had to stick to the letter "f" theme.)
And just having
Fun
.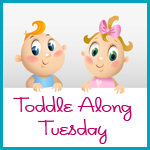 ~Kristina