Today's
Toddle Along Tuesday
topic is Where We Met Our Spouse. And while I wish I could share some romantic, amazing story, I can't. Because the truth of the matter is, we met at a bowling alley. And we only "hung out" literally for a minute. (He was leaving for the Philippines.) And that was it.
Now the fun part happened months later. When I saw him again. We "met" for the second time at a friend's debut, the Filipino version of a debutante ball. It's funny because we still introduced ourselves to each other, even though we both remembered the other person from the first time. He even made me a little gift while we had our first conversation- a flower piece made of things lying on the table. Why? I still don't know. And neither does he. But it was the first sign that he was trying to impress me.
Long story short, he never stopped trying to impress me. We soon began a relationship, dated for about 5 years, got married, had Michael, and almost 10 years later, are still together. He's been the greatest person I've ever known and I'm so blessed to share this life with him.
So screw the romantic beginnings. It's all about the journey anyway right?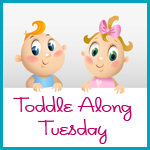 ~Kristina