Dear Chicago,
I Love You. And that says a lot because I don't throw around the word "love" that often to people. Or things for that matter. But I Love You.
You treated us so well this past week. From blessing us with great weather, to the friendly people, to being a great sports town.

And the food. Don't get me started on the food. Even the Filipino food here is amazing. And the mac & cheese. Wow. We found the world's best.

You've taught us so much. That walking from point A to point B should be the norm. That taking public transportation is doable. (This coming from someone who can't live without her own car.) That 103 floors is nothing. That a bean is a more than just an edible seed.

Every single place we visited, we were welcome with open arms and a smile. When I thought our trip couldn't get any better, it did.
There haven't been many trips where I said I wasn't ready to leave. Chicago, I wasn't ready to leave you. And although I'm glad to be home, I can't wait to see you again.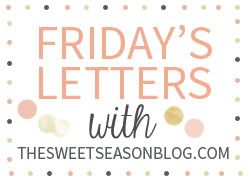 ~Kristina